The Binance Card Review: Have you ever tried shopping online or paying bills with crypto? It can be a struggle.
There are dedicated services that offer crypto as a payment method for specific merchants or make the payment for you and take your crypto.
The alternative is to sell your crypto and wait for a withdrawal to arrive at your bank account. Both of these methods are not only inconvenient and slow but sometimes can also be quite expensive.  
At Binance, they're always thinking about new products and services that will progress crypto further and make life easier for our users every day.
Today, they're delighted to take crypto adoption one step further and announce a product you've been all waiting for.
Binance Card Review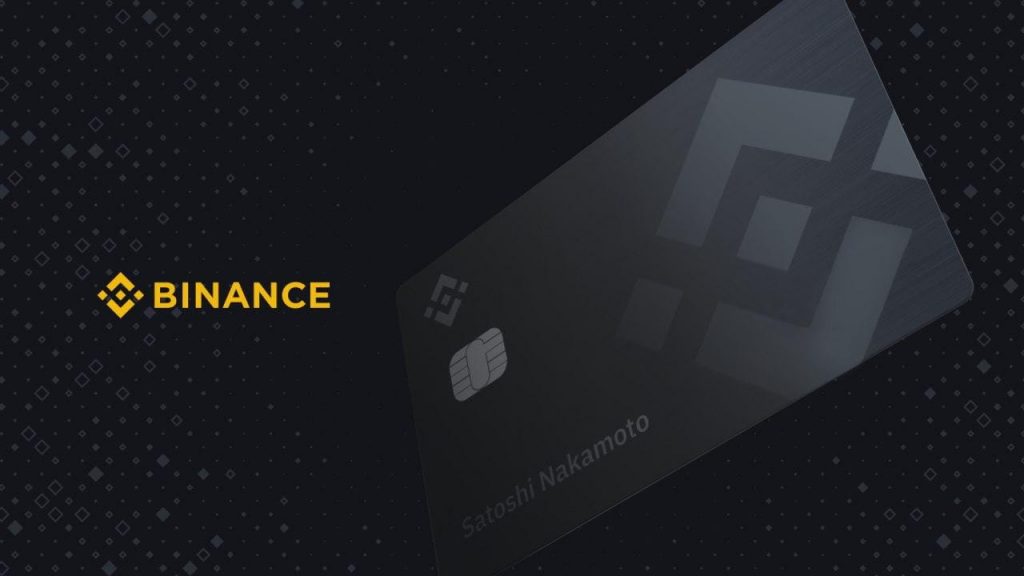 The Binance Card does everything a regular payment card does, plus much more.
It works like a regular debit card issued by your bank – which, in this case, is your Binance.com account. You simply top-up your card with funds through the Binance Card App in the form of Bitcoin or BNB, and you're ready to go.
It's as simple as transferring BNB from one wallet to another. Your card will then use this balance for your card payments and automatically deduct all expenses from the balance every time you make a payment.
The Binance Card will be accepted by more than 46 million merchants offline and online in 200 regions and territories, which makes shopping with crypto easier than ever before. 
Buying gifts for your loved ones, shopping for groceries, or paying your internet bill online? The Binance Card does it all.
No longer will you need to sell your crypto to pay bills. With the Binance Card, you can keep HODLing, and spend only what you need to make a payment.
The Binance Card is currently available as a virtual card in a Beta version, with a physical card coming shortly.
Binance Card Benefits
Zero Fees: Your Binance Visa Card is completely free! Binance will not charge any administrative or processing fees*.
Hold crypto and exchange only when you need to: Hold crypto in your Binance Card wallet and exchange only when you're making payments.
Up to 8% cashback on your purchases: Get up to 8% cashback on all eligible purchases made with your Binance Visa Card!
Your funds are SAFU: All your Binance Card funds are protected by the highest security standards available at Binance. Sleep tight, we've got you covered.
How Your Binance Visa Card Works
The Binance Card, powered by Swipe, works like your traditional debit card, but instead of fiat, you'll be holding digital assets, such as BTC, BNB, SXP, and BUSD.
Your card is linked to a Card Wallet within your Binance account, and you can replenish this wallet with funds stored in your Spot Wallet. 
When you spend using your Binance Visa Card, it converts your crypto funds into your local currency automatically, allowing you to spend at 60 million locations around the world seamlessly.
What makes this possible is Swipe's technology, which powers the conversion and creates a frictionless user experience for both online and offline merchants. 
You have the option to get both the physical and virtual forms of the Binance Visa Card. For those who want a physical card, we will process these within the next couple of months.
Binance Card Cashback
The card from Binance also offers something very interesting: a cashback feature.
What is a cashback feature? Well, it's actually quite simple, every time you use the card, a percentage of what you pay with the card gets transferred back to you in the form of BNB-tokens.
And the percentage is actually from 1-8%, depending upon how many BNB-tokens you hold.
The levels required for the different cashback-percentages are set out in the below table:
8% is a very high cashback level, one of highest there is. Another card company with a cashback function (Wirex), only offers 1.50% in cashback.
Binance Card Credit Fee
Binance Card's fees are very competitive indeed.
There are no monthly fees.
There are no issuance fees.
There are no minimum deposit limits.
As long as you have a balance on the Binance-account that the card is connected to, you can use the card.
The most important fee of them all is the commission on spending. Binance Card has a low commission on spending, 0.90%. The 0.90% applies also to ATM-withdrawals.
The only other fee you might need to think about is if you have lost the physical card and want Binance to reissue it. They will happily do that but to a fee of EUR 25. But that's it! 
There is also a daily maximum spending limit: EUR 8,700 per day.
Transactions on digital wallets, digital banking services, crypto exchanges, stored value products, money remittance services, and certain other categories are however excluded from the BNB cashback program.
Binance Card Countries
The card has been around since March 2020, but it was announced on 15 December 2020 that it will now also start shipping to the European Economic Area, namely:
Austria,
Belgium,
Bulgaria,
Croatia,
Republic of Cyprus,
Czech Republic,
Denmark,
Estonia,
Finland,
France,
Gibraltar,
Germany,
Greece,
Hungary,
Iceland,
Ireland,
Italy,
Latvia,
Liechtenstein,
Lithuania,
Luxembourg,
Malta,
Netherlands,
Norway,
Poland,
Portugal,
Romania,
Slovakia,
Slovenia,
Spain,
Sweden.
Binance is currently releasing the Binance Card in a beta version, and they aim to make it available globally to all new and existing Binance users within the next few weeks.
You can register interest in Binance Card through the landing page, and they will notify you once the card becomes available in your region.
All you need to do then is download the Binance Card App, log in to your Binance account or register a new one, and complete simple and secure identity verification.
Then you can order the card for a one-time cost of 15 USD, which is payable in the form of an initial top-up from your crypto wallet to the Binance Card balance.
You just transfer 15 USD worth of BNB or BTC to your card balance, and we'll process your order. We don't charge any monthly or annual fees.
Binance Card Security
Binance Card also seems to take security very seriously, just like the Binance Exchange does.
Any funds received by you are held in a segregated account so that in the unlikely event that Contis Financial Services Ltd (the formal issuer of the card) becomes insolvent, your funds will be protected against claims made by creditors.
Binance Card Limits
You can view your Binance Card limits on the Cardholder agreement or on the Binance.com Card Wallet as shown below:
Your today's spendings is shown with the bold font (circled in red) and total daily limit is shown with the plain font (circled in blue).Daily spending limits for your Binance card are as follows:
Virtual Card – EUR 870
Physical Card – EUR 8,700
Daily ATM limit is EUR 290
Binance Card Faqs
How long does it take to get my Binance Card?
Your Binance Virtual Card will be issued upon a successful order, meaning your KYC has passed and the Card order process was submitted correctly. They are working hard to deliver your Physical Binance card to your address as soon as possible, but due to the high demand, there might be a delay with the card delivery. We ask for your understanding and promise that the entire team is working tirelessly to get your Binance card delivered to you as soon as possible.
When can I activate my Binance Physical Card?
Your Binance Physical Card activation button located in the Card Wallet will be grayed out and inaccessible until the status of the card has transitioned from "Pending" to "Shipped'. Once the status is marked as "Shipped", users will be able to press and use the "Activate" button.
How do I activate my Binance Virtual Card?
Your Binance Virtual Card, if successfully ordered, comes activated upon issuance of the Card in your Card Wallet on Binance.com.
 How do I add currency to my Card Wallet?
You may transfer funds from your Spot Wallet to the Card Wallet by following these steps. Firstly, please log in to your Binance.com account. Thereafter, navigate to the Card Wallet. Then press the "Transfer" button. You will be able to transfer funds within your daily Card Wallet Transfer Limits. The transfer will be instant and available for immediate use. Currently, the Card Wallet supports EUR, BNB, BTC, BUSD, and SXP balances for further conversion and spending with your Binance Card.
How do I use the currencies that are on my Card wallet on my Binance Card?
Binance Card enables the real-time conversion of cryptocurrency to fiat currency on the Card Wallet. Only fiat currency will be used on the Card itself and Binance will handle all of these conversions. EUR can be directly spent from your Card Wallet.
We are sorry that this post was not useful for you!
Let us improve this post!
Tell us how we can improve this post?