Cardano is a decentralized public blockchain and cryptocurrency project and is fully open source.
Following the recent law suit charges against Ripple (XRP) that caused a lot of FUD, Cardano surges and overtakes XRP in market capitalization to become the world 3rd largest Cryptocurrency.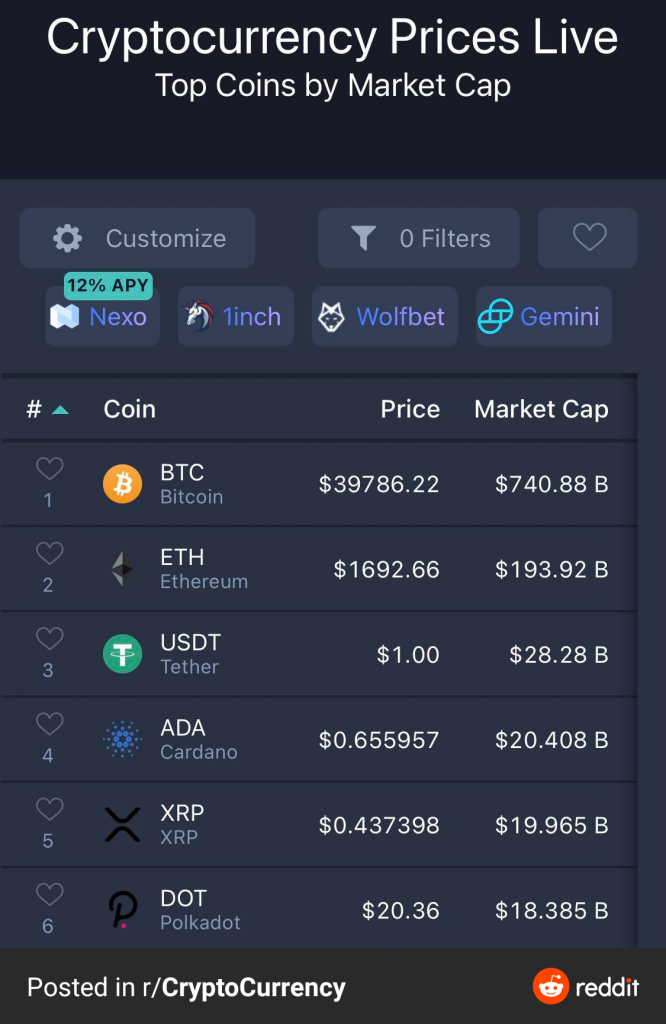 The current CoinMarketCap ranking is #4, with a market cap of $20,503,481,252 USD. It has a circulating supply of 31,112,484,646 ADA coins and a max. supply of 45,000,000,000 ADA coins.
The top exchanges for trading in Cardano are currently Binance, Huobi Global, OKEx, HBTC, and ZG.com.
What is Cardano (ADA)
Cardano is a proof-of-stake blockchain platform: the first to be founded on peer-reviewed research and developed through evidence-based methods.
It combines pioneering technologies to provide unparalleled security and sustainability to decentralized applications, systems, and societies.
With a leading team of engineers, Cardano exists to redistribute power from unaccountable structures to the margins – to individuals – and be an enabling force for positive change and progress.
Cardano was founded back in 2017, and the ADA token is designed to ensure that owners can participate in the operation of the network.
Because of this, those who hold the cryptocurrency have the right to vote on any proposed changes to the software.
The team behind the layered blockchain say that there have already been some compelling use cases for its technology, which aims to allow decentralized apps and smart contracts to be developed with modularity.
Cardano is used by agricultural companies to track fresh produce from field to fork, while other products built on the platform allow educational credentials to be stored in a tamper-proof way, and retailers to clamp down on counterfeit goods.
Who Are the Founders of Cardano?
Cardano was founded by Charles Hoskinson, who was also one of the co-founders of the Ethereum network.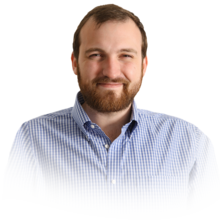 He is the CEO of IOHK, the company that built Cardano's blockchain.
In an interview for CoinMarketCap's Crypto Titans series, Hoskinson said that he got involved in cryptocurrencies back in 2011 — and dabbled in mining and trading. He explained that his first professional involvement in the industry came in 2013, when he created a course about Bitcoin that ended up being taken by 80,000 students.
As well as being a technology entrepreneur, Hoskinson is also a mathematician. In 2020, his technology company donated ADA worth $500,000 to the University of Wyoming's Blockchain Research and Development Lab.
3 Awesome Facts About Cardano
Cardano is the first blockchain platform to be built through peer-reviewed research, to be secure enough to protect the data of billions, scalable enough to accommodate global systems, and robust enough to support foundational change.
Cardano restores trust to global systems – creating, through science, a more secure, transparent, and sustainable foundation for individuals to transact and exchange, systems to govern, and enterprises to grow.
Cardano brings a new standard in technology – open and inclusive – to challenge the old and activate a new age of sustainable, globally-distributed innovation.
The Cardano Improvement Proposals (CIPs)
CIPs are one of the first examples of off-chain governance led by the Cardano Foundation. A single Cardano Improvement Proposal 5, or 'CIP', is a formalized design document for the Cardano community. Each CIP provides information or describes a new feature for the Cardano blockchain in a concise and technically sufficient manner.
CIPs begin life as an idea about how to improve the Cardano blockchain or its surrounding processes, with one or more individuals who are willing to propose and discuss the idea with the Cardano community.
There are three types of CIPs. The first, a Standards Track CIP, relates to any changes to the Cardano network, such as block or transaction validity rules.
Process CIPs describe processes surrounding Cardano which are separate from the protocol, for example, changes to procedures and guidelines.
Finally, an Informational CIP could propose changes to a Cardano design issue and doesn't necessarily propose a new protocol feature.
After initial discussions and feedback from the community, the CIP is then formalized into a properly formatted proposal and submitted as a pull request to the CIP repository, through GitHub.

Each CIP goes through the above process before it's approved
As a form of off-chain governance, CIPs do not employ a community-led voting process like Catalyst, as we will discover below. However, they do require some degree of consensus among the community before being proposed.
Once a CIP is formalized, CIP Editors will decide on its status—as shown in the process flow above. CIP Editors are key participants in the Cardano ecosystem who support and progress CIPs, and they may approve or reject a CIP. Therefore, CIPs are a highly democratic process requiring consensus from multiple stakeholders, ensuring that Cardano protocol changes occur only after careful consideration by key community members.
A great resource to get started with CIPs can be found in CIP-0001, which defines the process of submitting a Cardano Improvement Proposal.
We are sorry that this post was not useful for you!
Let us improve this post!
Tell us how we can improve this post?