Tonso Elite Investment gathers Funds from various investors and these funds are pool together to trade the FOREIGN EXCHANGE MARKET which happens to be the BIGGEST and most LIQUID Financial Market in the World.
In this Tonso Elite Investment Review, you are going to find out if Investing your fund with Tonso Elite Investment is Safe or not.
What is Tonso Elite Investment
Tonso Elite Enterprise is a financial company primarily dealing in all aspects of Money Market Operations. With expertise in trading the forex market, they have practitioners and general knowledge of Real Estate Investments, Agricultural Investments, and General Merchandise.
They are duly incorporated under the Companies and Allied Matters Act, Cap. C24, LFN 2004, with RC: 1684061.
Tonso Elite Investment Review
Tonso Elite enterprise claims to weighs the 3 primary investment goals which are growth, income, and stability or protection of principal to determine how to select investments that are:
Invest and grow your capital: As opposed to other financial institutions, they do not charge on investment. But rather, " They offer you mouthwatering RETURN ON INVESTMENTS (ROI) after 25 working days.
Your Account , Your Rules: Its all yours, no long time commitments. You can cancel your Investments anytime. Terms and Condition apply.
Fast & Secured Payments System: It's all about your funds, Top Notch Security is in place to guide you, Our Transactions is instant and real-time irrespective of your chosen method.
What Do Tonso Elite Do With Your Money
Funds gathered from various investors are pulled together to trade the Foreign Exchange Market which happens to be the Biggest and Most Liquid financial market in the world.
Your funds go into trades that generate profits, into real estate agriculture, and invested into all of the operations Tonso Elite Enterprise runs
What Happens if The Forex Market Crashes
The word "Forex" is not a physical structure, a unilateral company nor a scheme that is expected to go down.
The forex market has been in existence for several years and cannot crash. The forex market has a daily turnover of $7.6 TRILLION DOLLARS.
To simplify this, an average of $7.6 trillion dollars is traded each day. In forex, we trade currencies, and if currencies crash, we take advantage of it to earn a profit. Therefore, this forex market is very sustainable.
What Happens When Tonsoelite Makes Loses
Here is what they have to say concerning making loses on their end:
Tonso Elite Investors Risk Policy
Tonso Elite Enterprise Ltd guarantees protection and safety of funds, and if in any case, the fund committed into the contract in accordance with the agreement made has received constant returns for 6 months. Any disputes arising in relation to funds shall be strictly settled in accordance with the arbitration terms and conditions.
We developed this policy to carry our investors along during uncertain times. In the market that we trade your funds with, there are difficult times for business, which is a paramount concern to us since we are in care of your funds.
We consider this policy to be the very best and we must tell you. When the trading market is not favorable, there will be need to hold your payment for a while until we can stabilize the situation.
This policy allows for transparency and when a crisis occurs, it allows space for internal adjustment. Know that our investment is risky, Your capital is a big concern to us, but profitability is the main reason why we run this.
When it's due to update this policy, you'll be the first to know!
ARBITRATION
The Investor agrees that no lawsuit shall be filed against Tonso Elite Enterprise Ltd but both parties shall use reasonable measures to settle any disputes arising from this agreement, amicably through discussions.
If the issues cannot be resolved in 14 days, such claims will be resolved by binding arbitration, rather than in court. Each party shall provide its own arbitrator.
Both arbitrators shall agree on another (neutral) arbitrator whose decision will be final. The arbitration shall be governed by Nigerian law pursuant to the Arbitration and Conciliation Act Cap A18 Laws of the Federation of Nigerian, 2004, as amended, replaced, and re-enacted from time to time.
How Does Tonso Elite Investment Works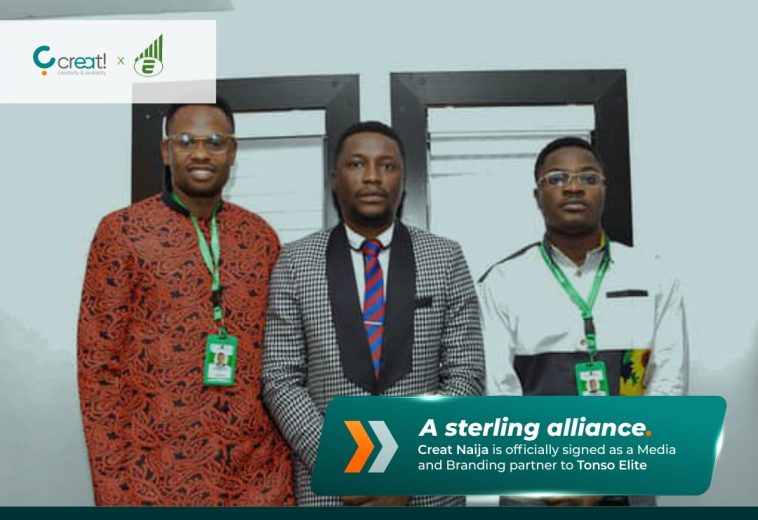 After you make your investment into Tonso Elite provided account number, they will send you a Memorandum of Understanding— this document serves as evidence of the transaction, and more importantly, affirms that we are indebted to you for the stipulated period of time as found on the document.
They will immediately begin to trade with your funds for the next 25 working days and they request for your account details for your refund plus interest. You also have the option of reinvesting.
How To Invest With Tonsoelite
Investing with Tonso Elite Enterprise Ltd is an easy step-by-step process. This section caters to all questions you may have regarding the user dashboard and interface for investments.
The TEEL investment interface is an easy-to-use. It offers you a number of options— it allows you to track investments,  calculate your returns, withdraw money and send money. It operates quite like your online wallet. We ousted your banks.
Find the step-by-step process on how to invest on the website below:
The first step is to create an account. Sign up with your email and the name you'll like to appear on your MOU. A confirmation code will be sent to you via the submitted mail and your account is set up afterward.
Here's the interface that allows you access to all the activities you may want to perform via your dashboard. It operates like an online wallet, where you can save, send money to other channels and most importantly invest.
To invest, you have to first fund your account by clicking Fund Account on the dashboard.
After clicking fund account, the picture above displays. Click Bank Transfer and the picture below displays.
On this page, input the required details—the amount you want to fund your account with, your bank details which includes account number, name, and bank. Attach a screenshot of the evidence of payment.
You'll receive a pop-up confirming your payment while the funding is approved. After approval, you can proceed to Investments on the dashboard.
On the Investments interface, select the investment option you'll like to go for. Input the amount you'll like to invest in the displayed pop-up and click invest.
Confirm investment and print your MOU on the next page. Go have fun till the stipulated number of days has reached.
To withdraw your funds at the end of the investment, click Withdrawal, fill the details as it appears below and wait for payment.
There you have it. That's how to become an Elite investor.
What is Elite Farms
Elite Farms is a subsidiary of Tonso Elite Enterprise focused on agriculture and sustainable food production. We have a wide expanse of land, skilled personnel, and machinery to run full fledged agriculture. Your funds are channeled towards this as well but you do not have to worry about that.
Is Tonso Elite Investment Registered
Elite Investment Company is registered with the Corporate Affairs Commission with RC: 1684061
Is Tonso Elite Investment Safe
Here is what Tonsoelite says about their legitimacy:
Final Verdict
This article "Tonso Elite Investment Review" is not written in promotion or demotion of Tonso Elite and co. Also, this is not a financial advice, but just a piece of information to help potential investors on their research
We are sorry that this post was not useful for you!
Let us improve this post!
Tell us how we can improve this post?